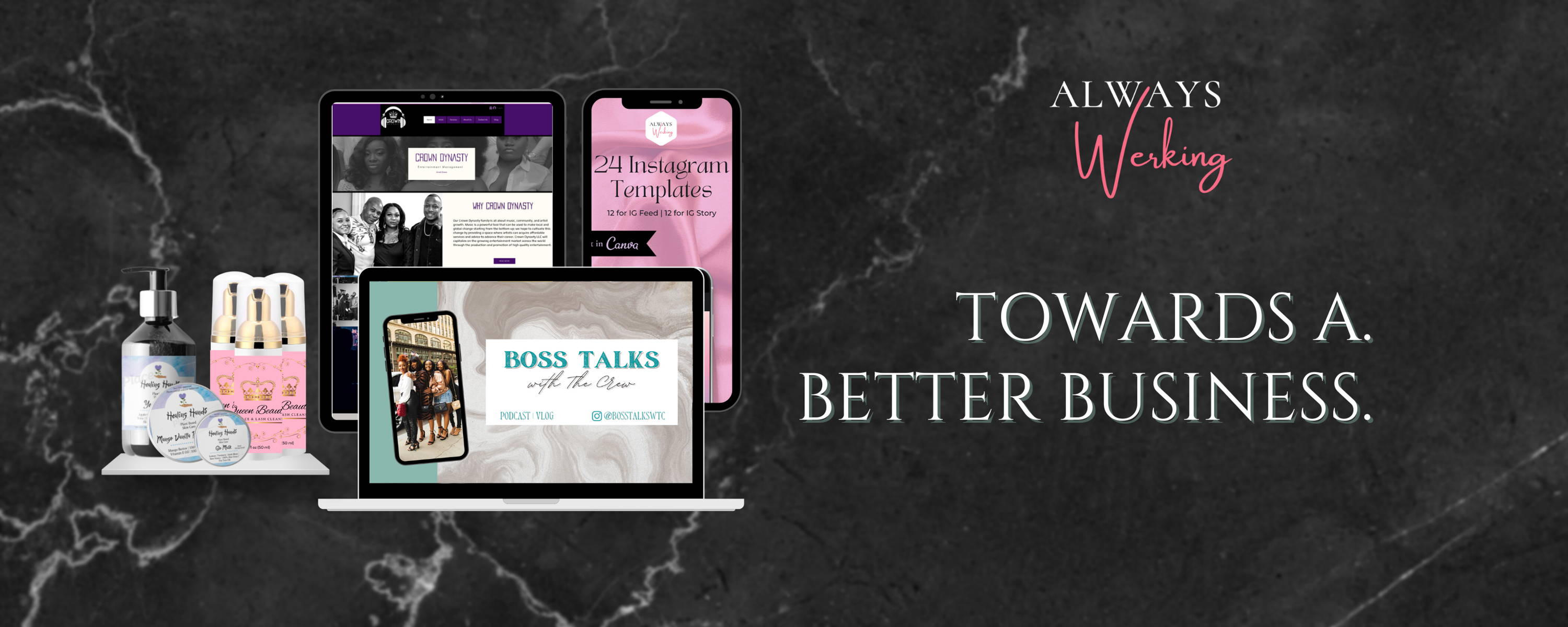 Werking Toward A Better Business
Whether you're 2 years in or just beginning, owning a business is a crazy, amazing journey. Being a business owner comes with ups, downs, loops, tears, cheers, and a shot to two but it is worth it.
Always Werking can assist you on that journey. We offer a multitude of services: Branding Bundles, Shopify & Wix Bundles, YT Channel Kits, Social Media Templates as well as product labels, business cards, stickers, and flyers.
If you don't see a business kit or product listed, feel free to email us & ask about it. We can create anything to help you werk towards a better business.