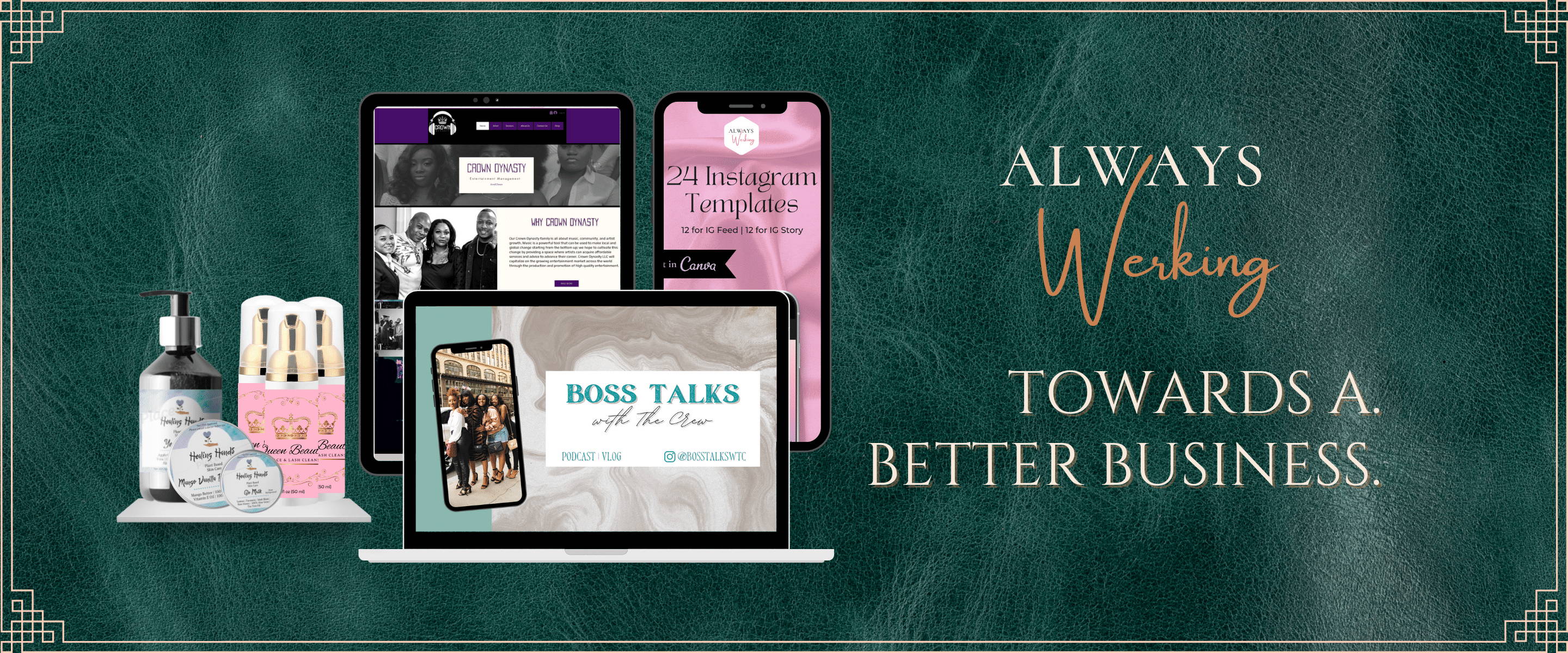 Werking Toward A Better Business
Whether you're 2 years in or just beginning, owning a business is a crazy, amazing journey. Being a business owner comes with ups, downs, loops, tears, cheers, and a shot or two but it is worth it.
Always Werking can assist you on that journey. We offer a multitude of services: Branding Bundles, Shopify & Wix Bundles, Business Coachings, Social Media Templates as well as product labels, business cards, stickers, and flyers.
If you don't see a business kit or product listed, feel free to email us & ask about it. We can create anything to help you werk towards a better business.
The Werk Zone is a community of ambitious werking women looking to network, vent, learn, share, and have fun. We hold each other accountable while showing support.
Why Should You Join?
Inside The Werk Zone, you'll have access to success strategies, branding and marketing tactics.
You'll also have access to:
- Monthly calls to ensure you begin each month strong with your goal strategy in mind
- A network of Werking women to stand as your support system & accountability partners - the real A.P.'s.
- Early access and discounts on werkbooks, courses, webinars and AW clothing drops.