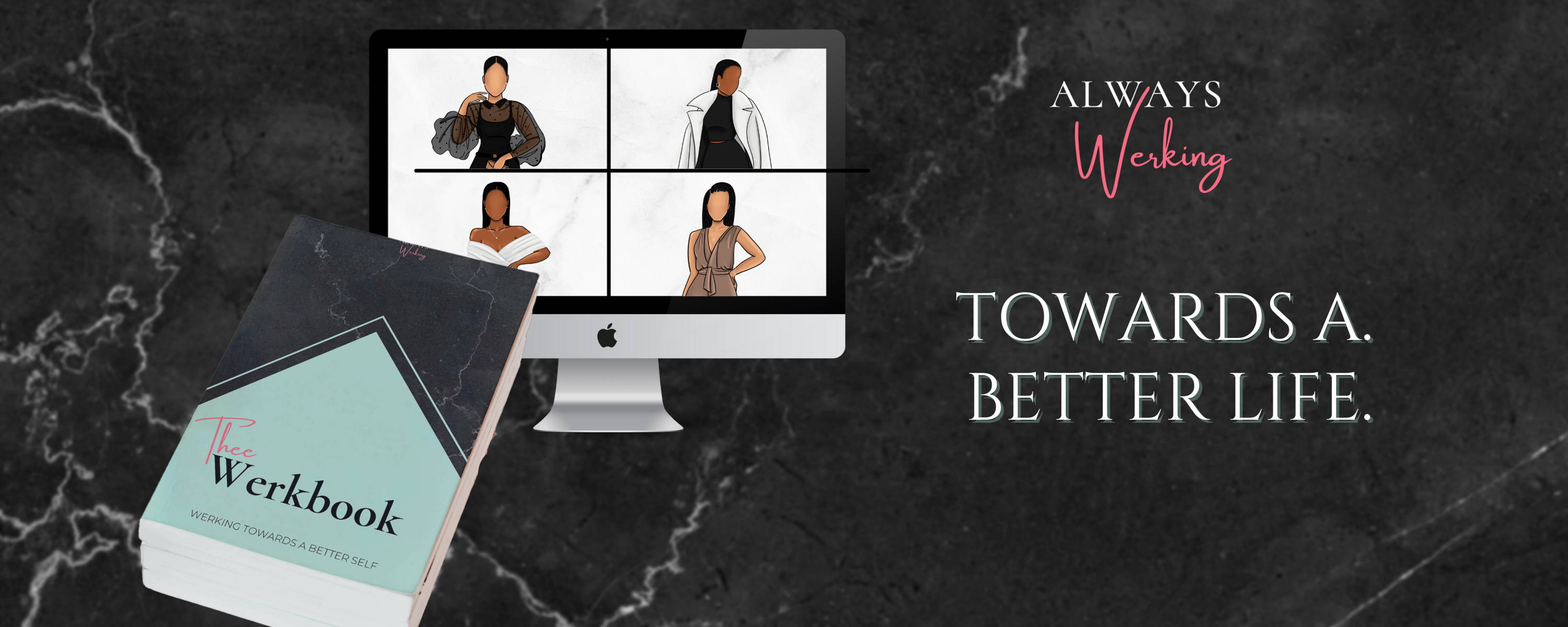 Werking Toward A Better Life
Whether you're 2 years in or just beginning, owning a business is a crazy, amazing journey. Being a business owner comes with ups, downs, loops, tears, cheers, and a shot to two but it is worth it.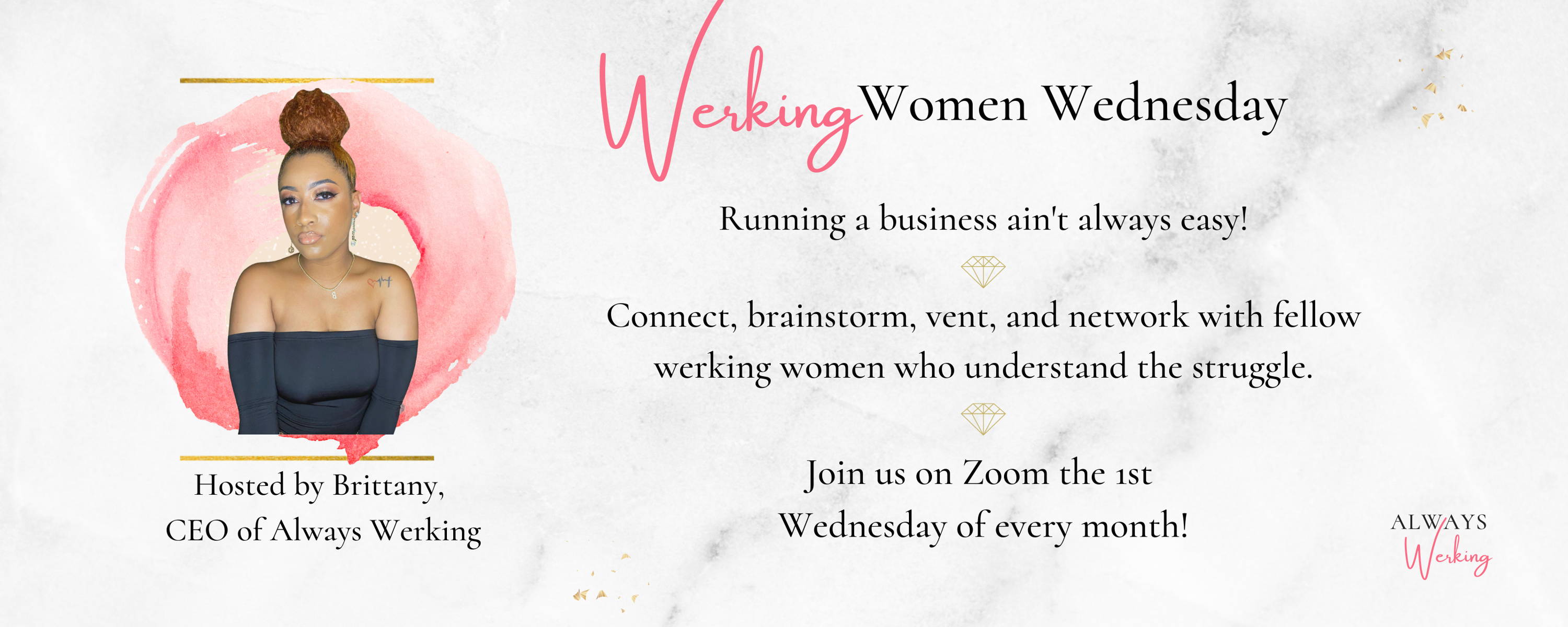 The Werking Women Wednesday Zoom calls will beginning Feb 2, 2022.
We will reflect on the lessons learned in 2021, discuss our goals (business & personal) for the new year, and create an actual plan to execute those goals.
Registration will open Jan 1, 2022.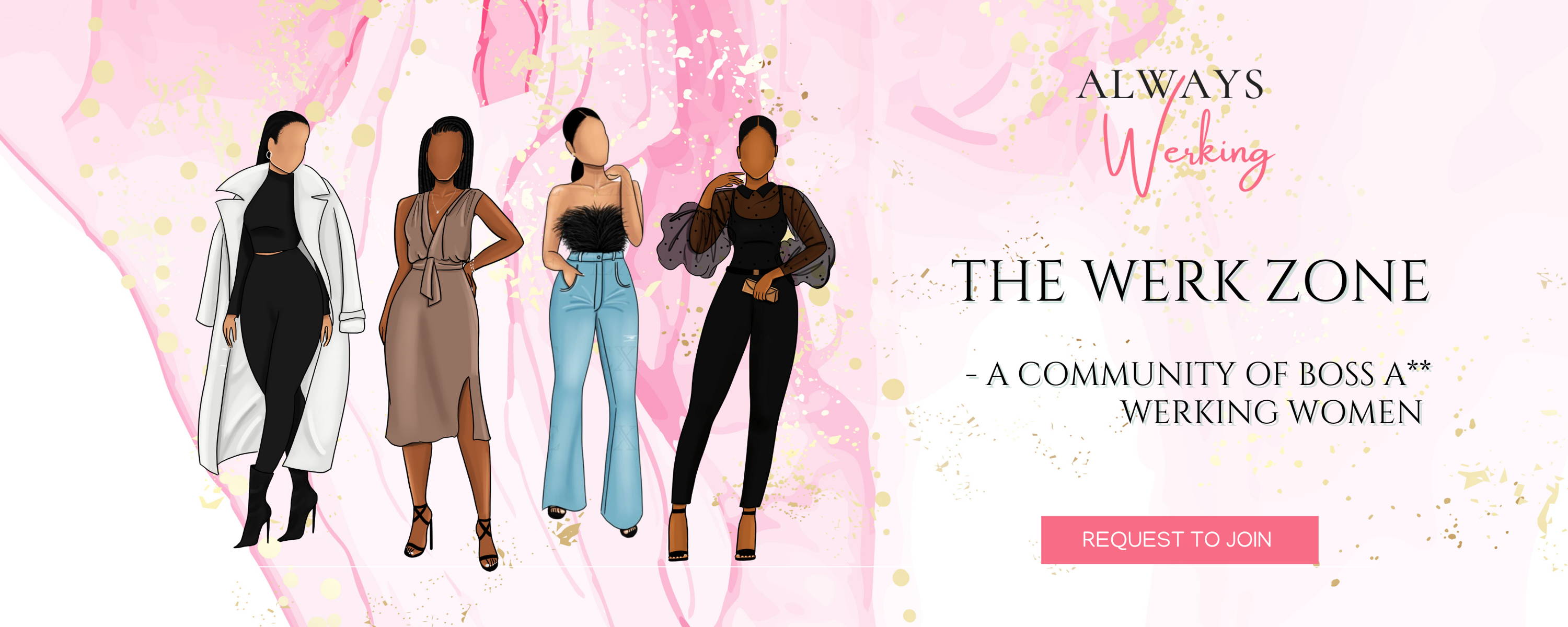 The Werk Zone is a community of ambitious werking women looking to network, vent, learn, share, and have fun. We hold each other accountable while showing support.
Werking isn't solely directed towards a job or career. Werking focuses on redefining yourself to become a better version of you.
Always Werking's mission is to help you become your best self by assisting with reaching your goals.
Werking towards redefining yourself mentally, physically, financially, & spiritually? We're here to support you on your journey.