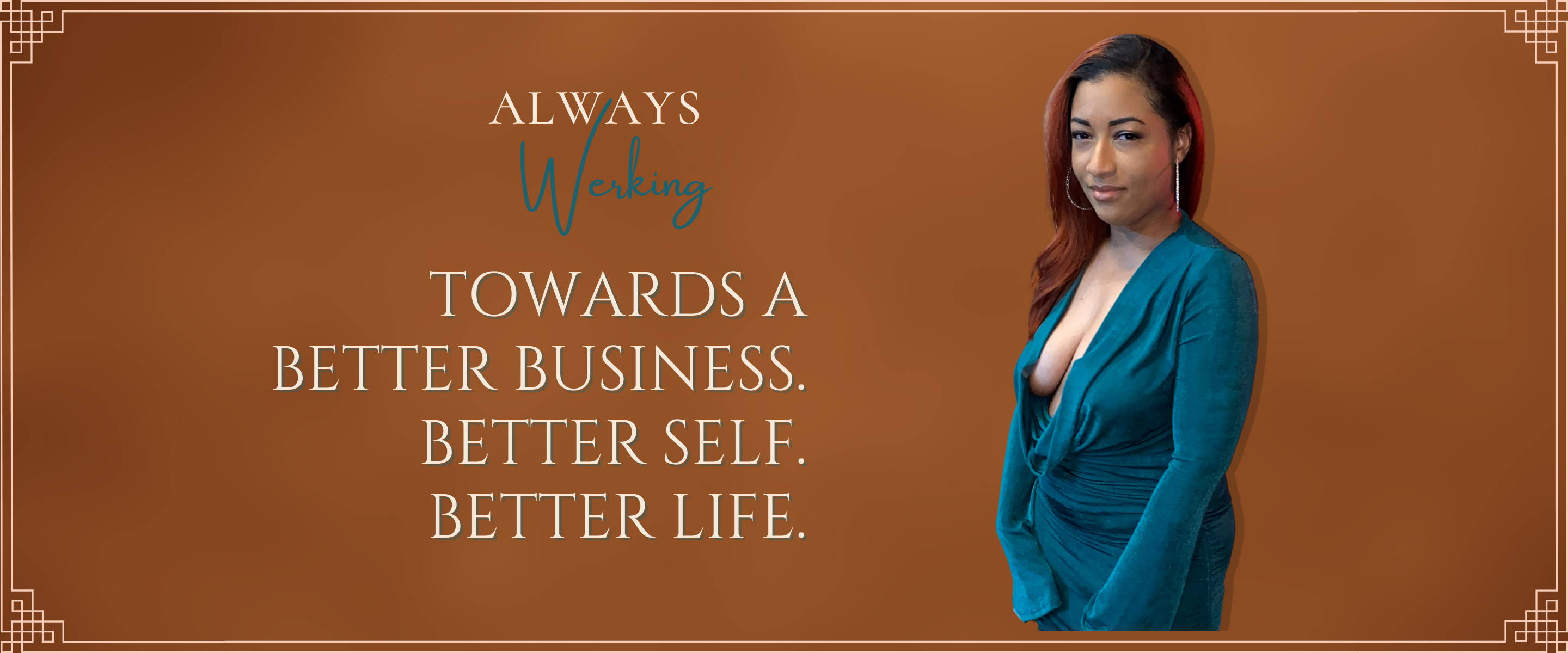 WHat You Werking Towards?
Werking isn't solely directed towards a job or career. Werking focuses on redefining yourself to become a better version of you.

Always Werking's mission is to help you become your best self by assisting with reaching your goals.
Werking towards redefining yourself mentally, physically, financially, & spiritually? We're here to support you on your journey.
We will assist you with creating a brand identity & website.
Our e-books and clothing are the perfect add-ons to assist you in accomplishing your goals.
Thee Werkbook & our monthly Werking Women Wednesday Calls will help guide you on the road to success.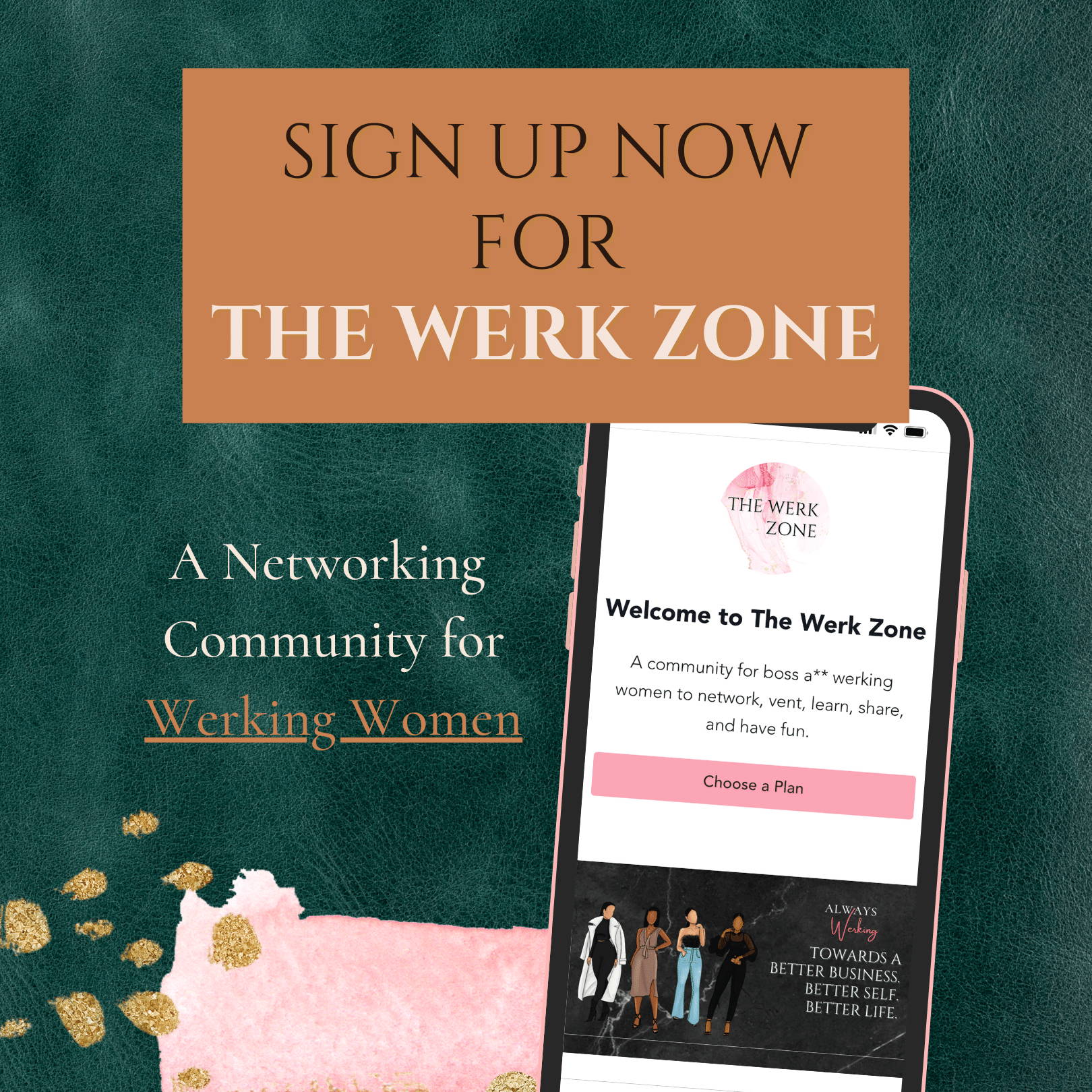 The Werk Zone is a community of ambitious werking women looking to network, vent, learn, share, and have fun. We hold each other accountable while showing support.
Why Should You Join?
Inside The Werk Zone, you'll have access to success strategies, branding and marketing tactics.
You'll also have access to:
- Monthly calls to ensure you begin each month strong with your goal strategy in mind
- A network of Werking women to stand as your support system & accountability partners - the real A.P.'s.
- Early access and discounts on werkbooks, courses, webinars and AW clothing drops.
Shop our physical and digital products created to enhance your self and life.